Last Updated:

Nov 13th, 2007 - 00:12:32

---
We were back to Fuji on the weekend of June 16 for the 7th and 8th rounds of Formula Challenge Japan.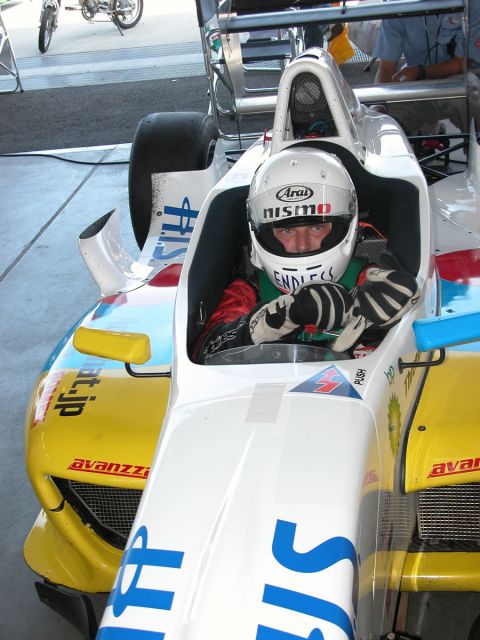 The Thursday test sessions were in the rain and although the overall lap time was not near the top, there was a certain part that stunned everyone - I was the fastest person around the 100R turn. 100R is a 100 meter radius right-hander and the most difficult corner at Fuji, even at the speed of nearly 125mph, this corner lasts for around 7 seconds. It is especially difficult in the rain because the car's downforce and the tires' lower traction limits can really play tricks with you and cause severe instantaneous oversteer, which must be continually managed throughout the corner in order to be fast.




The rest of the weekend did not go so well. I am definitely getting faster, but so is everyone else, and my relative position to the field remained near the back.

My main issue with Fuji is the back-side of the track, after the chicane. I am lacking smoothness in these mid-speed corners and am therefore losing downforce and creating understeer.

I finished both races in 23rd place out of 27.

See more photos from the FCJ Race at Fuji Speedway
Discuss this article on AutomotiveForums.com
© Copyright 2006 by AutomotiveArticles.com Top of Page