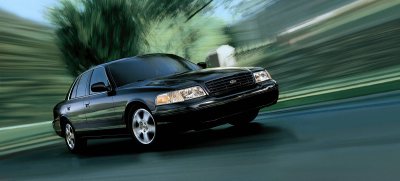 Courtesy: Ford Motor Company

After General Motors turned to its Australian unit, Holden for the new Pontiac GTO, Ford is thinking of tapping the talents of its division down under for the next generation of some of its established nameplates. In this case, according to Automotive News, the models in question are the Ford Crown Victoria and Mercury Grand Marquis. Currently based on the Panther platform that has been in existence since 1978, the Crown Vic and the Grand Marquis have a loyal owner base ranging from police departments to retirees.

AN reports that suppliers say Ford could replace the two venerable large sedans with models based on the next generation of the RWD Ford Falcon platform. A Ford source confirmed that the company is considering the move, but said they're only in the "consideration stage" and that a decision would have to come soon to lock the vehicles into the 2008 model year production cycle.

According to reports, the new models would be somewhat smaller if based on the next-generation Falcon. Ford is studying closely how this would impact the typical buyers of these two cars. The current Crown Victoria has also been in the news lately because of its tendency to explode when rear-ended, a problem for police officers parked alongside the freeway making a traffic stop.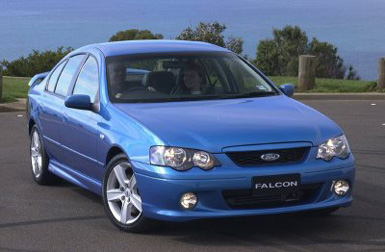 Current Ford Falcon. Courtesy: Ford Motor Company

Considering the Panther platform's age, Ford is in no hurry to replace it. The clientele is loyal and the platform has long since paid off related development costs. However, not many cars on the market are based on anything quite as aged and analysts believe Ford may not be able to attract new buyers without a full redesign.

The Lincoln Town Car, also based on the Panther platform, will not switch to the Falcon platform. AN reported earlier that the Town Car would be replaced by a large sedan based on the Volvo-developed D3 platform that will underpin the Ford 500 and Freestyle. That means the Lincoln will likely go from RWD to AWD, as the D3 is predominantly a FWD platform.