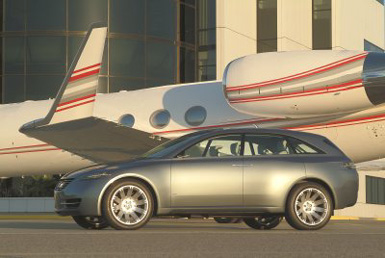 Courtesy: Toyota Motor Sales USA

Not content with its status as America's top luxury brand, Toyota's Lexus division is currently on a drive to extend its presence worldwide and defend its position in the United States. Part of that plan includes putting some distance between itself and parent Toyota, with more distinct designs and engineering resources. Whereas Lexus models sold in America were branded as Toyotas in Japan in previous years, new models will be available in that country with the Lexus brand in the coming months. Lexus will also make a more substantial push in Europe and in Asia, with more expressive designs and wider availability of diesel engines popular across Europe.

Back in America, Lexus is banking design to further their already vaulted image. Fully aware of the fact that many enthusiasts shun the majority of Lexus models in favor of German benchmarks like BMW and Audi, company executives want to turn up the heat. First up will be the new GS, which features an aggressive new design and promising specs. A major step will be taken with the replacement for the IS, which has not been the sales success the company was hoping for.

Yet these are relatively affordable models, Lexus for the masses, if you will. Some within the company have their aim set a bit higher, say around $100,000 or so. According to Automotive News, that is the price range Lexus is studying to see whether or not they could achieve success similar to what they've seen in the past.

According to Toyota Motor Sales USA's CEO, Yuki Funo, "For the brand it is quite important. From a marketing and sales perspective, we need a strong product that should be regarded as the flagship or the ultimate Lexus. At a certain point we should have that kind of product. Doing something like a Maybach is too much. But we are thinking in the vicinity of $100,000."

Lexus GM Denny Clements confirmed to AN that a $100,000 vehicle is a possibility, especially a sports coupe or sedan. But he worries about the glut of products in the highest end of the market where the potential buyers group is admittedly limited. As such, everything is under consideration, including the sedan, a supercar, or a high performance hybrid.

As the VP of Toyota Motor Sales USA, Irv Miller, told Automotive News, "I think you'll see (Lexus) vehicles in that area." Now all that's left is to find $100,000 worth of loose change in that old couch of ours...