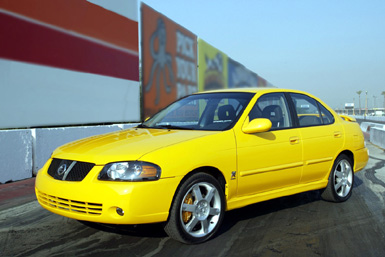 Courtesy: Nissan North America

According to media reports, the redesign of one of the only vehicles not yet touched by Nissan's "revival plan" has been delayed because it came out "too bland." Automotive News quotes sources from within Nissan and its suppliers as saying that the Sentra redesign could be delayed after focus groups have given the company the impression that "It just doesn't go far enough in terms of appeal."

The Sentra, the current generation of which debuted in 2000, is Nissan's smallest offering in the United States and the company's second best-selling model here. The compact market that the Sentra competes in has become heated lately with new models from Mazda, BMW, Toyota and others fighting it out for the hearts and wallets of the young buyers who make up a large part of the segment. So it's no surprise to see Nissan taking precautions to make sure that they don't miss the mark. The initial slow sales of the Titan, Armada, and Quest models also must play a part in the decision. "They're talking about going back to the drawing board," a source says.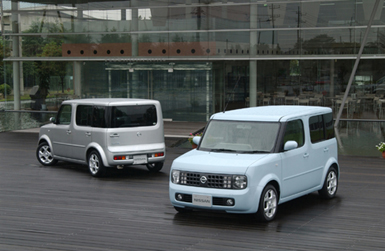 Courtesy: Nissan Motor Company, LTD

The new Sentra will be based on Renault Nissan's shared compact platform, which already underpins Renault's Megane, a uniquely styled hatch on sale in Europe. While the US waits on the Sentra, Nissan executives muse publicly over the idea of bringing a vehicle to America that would slot below the Sentra. Models tossed around include the Cube (not unlike the Scion xB, though it was on sale in Japan before the Scion), the new Tiida hatchback based on the Sentra's new platform, and according to AN, the Platina sedan. The Platina is an interesting option, as it is essential a rebadged version of the Renault Clio sedan, for sale in Mexico.

Whatever Nissan decides to do, they have to be prepared to bring something good. The Sentra will face off against the likes of the Mazda3, Mini, Scion tC, and new Chevrolet Cobalt, not to mention others that have yet to debut. Until then, buyers will have to make due with the recently released Nismo kits for the Sentra SE-R that reportedly help the Sentra's handling dynamics quite a bit.