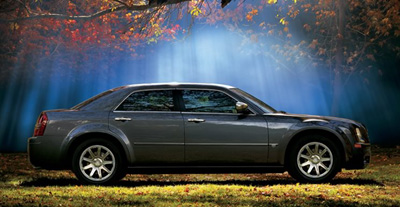 Courtesy: Chrysler

Earlier, we reported the rising profits of General Motors and Ford; now itís Chryslerís turn. DaimlerChryslerís American division (excluding Mercedes Benz) reported a second quarter operating profit of $614 million, up from over a billion dollars lost last year, according to the Associated Press.

A large part of the turnaround is thanks to a product revival that includes Americaís current ďitĒ cars, the Chrysler 300 and Dodge Magnum. The Bentley-esque 300 is bringing in import customers with its expensive looks and the 300Cís HEMI V8 power. The Dodge Magnum is successfully transferring the Dodge Ramís testosterone-charged image to its wagon shape, converting many former truck and SUV buyers in the process. The AP reports that 34,571 Chrysler 300s were sold during its first three months on sale. Thatís five times what the 300M, the 300ís predecessor, sold during that period the previous year. The Magnum pulled in 7,726 units sold during its first two months on sale. It replaces the Intrepid sedan.

Chrysler will launch 25 new models by 2006, 9 this year alone. Thanks partly to the 300 and the Magnum, Chrysler sales are up 2.1% for the first six months of the year. The Chrysler Groupís market share rose slightly to 13.5% in that time while GM and Ford lost share. Chrysler is now earning more despite having a smaller volume than GM and Fordís North American automotive units. Because of the aggressive model launch, Chrysler only expects results to improve further as the year continues.

On a related note, Mercedes Benz reported an 18% dip in second-quarter operating profit, to $856 million thanks to lower sales, unfavorable exchange rates, and high launch costs of the new A-class and C-class. Both new models were delayed four weeks to prevent quality issues from cropping up on the first batch coming out of the factory.

In other MB news, Wolfgang Bernhard, the former Chrysler chief operating officer that was promoted to head Mercedes only to have that stripped when he clashed with other executives in Germany, has effectively left the company. Rumors suggest he could head to Volkswagen or General Motors.