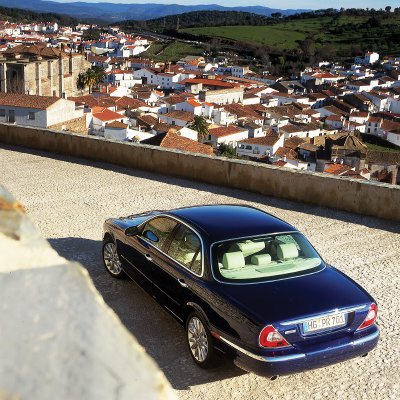 Courtesy: Ford Motor Company

The strength of European currencies compared to the US dollar appears to be having a very negative impact on the financial health of Ford's Premier Automotive Group, also known as Jaguar, Aston Martin, Land Rover, and Volvo. The UK-based company has reported substantial losses thanks to the exchange rate of the pound sterling, substantial development costs at Land Rover, and labor costs at Jaguar. According to media reports, the only PAG brand to report a profit in the first half of the year was Volvo.

Ford reports that PAG lost $342 million in the first half of 2004. According to Sweden's Dagens Industri, Volvo reported a $488 million first-half profit to Swedish tax authorities, a figure the company won't dispute. That leaves the remaining three British makes about $830 million in the red for the first half, according to Automotive News.

The main problem largely out of Ford's control is the unfavorable currency exchange rates. About 30% of Volvo's sales come from the United States, while 45% of all Jaguars made are headed to America. The launch of the new Land Rover LR3 is proving costly to that division, but then again Volvo is launching a redesign of its highest volume models as we speak and it has been able to remain profitable. The most controversial issue remains Jaguar's labor costs. Jag has three plants in Britain despite having a volume of only around 150,000 units. Incentives on such models as the X-type, Discovery, and Freelander haven't helped either.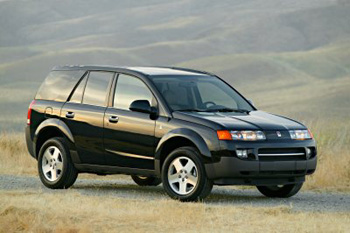 Courtesy: General Motors

In other news... GM has announced a recall of 246,433 Saturn Vue SUVs because of a defect in the suspension that could cause a rollover. The recall is thanks to two separate rollover tests conducted by the National Highway Traffic Safety Administration, in which both Vues subjected experienced a left rear wheel collapse when the suspensions failed while under the stress of a 45mph "fishhook maneuver."

NHTSA claims it has received one consumer complaint when the suspension failure resulted in a rollover. The Vue has been a sales standout at Saturn, up this year while the rest of its lineup is generally not well regarded by consumers.