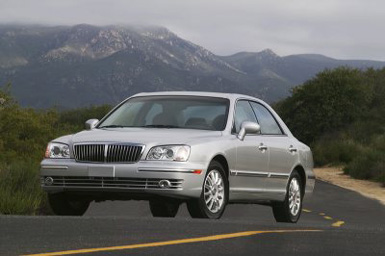 Courtesy: Hyundai Motor America

Rumors have persisted for the past year that Korean carmaker Hyundai is planning on introducing a luxury line to fight the likes of Lexus, Mercedes Benz, and BMW. According to the latest issue of Automotive News, those rumors may come true as soon as 2007. Sources tell the newspaper that executives have gained the confidence following strong quality results from the latest JD Power studies and continued sales growth.

An unnamed "senior executive in South Korea" states that Hyundai wants "to launch a brand that is strong enough to compete with BMW and Audi and Lexus," with the US channel in place sometime within the next three to four years.

Another nameless source, this time at Hyundai Motor America, explains the fast pace. "Hyundai's next generation of Korean-market luxury cars is arriving in 2007. They don't want to wait for the generation after that to launch a luxury brand in America." There also appears to be the consensus that the Hyundai brand cannot move much higher on its own and the luxury brand is needed to propel the company into the top five of global automakers.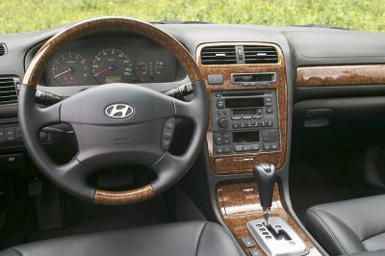 Courtesy: Hyundai Motor America

Automotive News reports that a 3.5L V6-powered RWD sedan is being readied for the luxury brand with inspiration coming from teardowns of Mercedes and BMW products. It will fit between the Equus (a V8-powered large RWD sedan offered only in Korea - think last-generation Lexus LS400) and the XG350 on sale currently in America and soon to be redesigned.

Not everyone is happy, however, about these expansion plans. "Hyundai Motor America has been able to forestall it until now, but the Americans will probably get a luxury brand before we're really ready for it," a US source told AN. Some dealers are wary of investing in a standalone Hyundai luxury brand showroom, citing the long history of Honda's Acura and Nissan's Infiniti brands and their struggles in America.

One thing is for certain; the impact of a Hyundai brand on vehicle prices in the luxury sector could be substantial. Hyundais still tend to sell for thousands less than comparable Hondas or Toyotas.